In order to develop its Corporate Social Responsibility approach (CSR), the Printemps Group ran a comprehensive diagnosis of its environmental and social impact. It then defined three axes for action divided among 12 relevant topics for its four brands—Printemps, Citadium, Place des Tendances and Made In Design. From these priorities, each brand, followed by each store, can determine their contribution and put in place concrete actions to progress and create unique, positive and lasting experiences.
An ambitious approach 
Current social and environmental challenges have a strong impact on the fashion and retail industries. These challenges affect the Group's activities differently depending on their role—importer, exporter, distributor or brand—and store locations. As such, the Group has identified the specific challenges and defined the areas of action, taking into account their complexity and the players involved.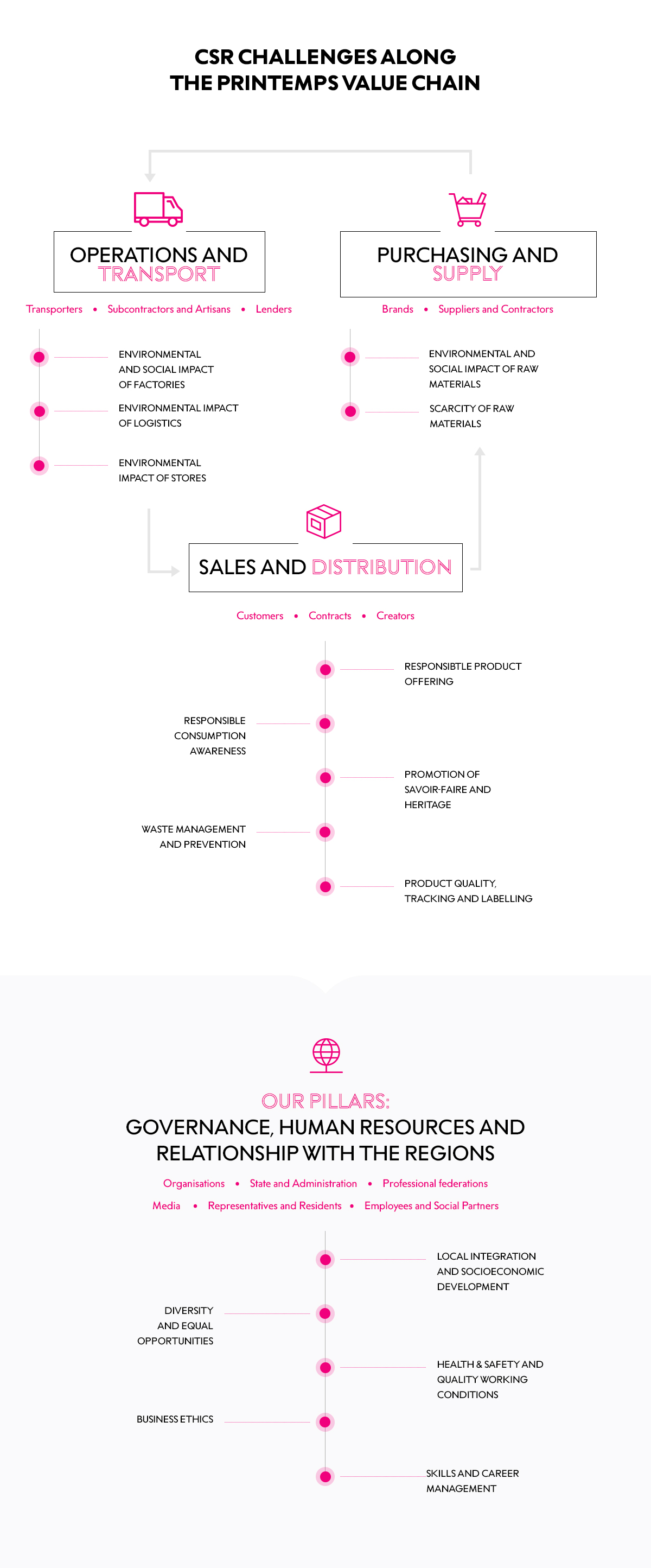 3 AXES AND 12 TOPICS FOR ENGAGEMENT

Our CSR Governance
The Printemps Group has put in place a specific organisation and management structure in order to consciously drive its CSR approach on a daily basis. This dedicated team is divided between the Group's headquarters and the different brands and stores.
A Steering Committee meets once a month to discuss projects and monitor the implementation of our CSR approach. It is composed of 15 members representative of the different brands and sectors.
A Store Steering Committee meets every two months. It is composed of CSR correspondents from the Group's 19 Printemps stores. Their role is to drive the CSR action plan and initiate new projects, taking into account the local specificities.